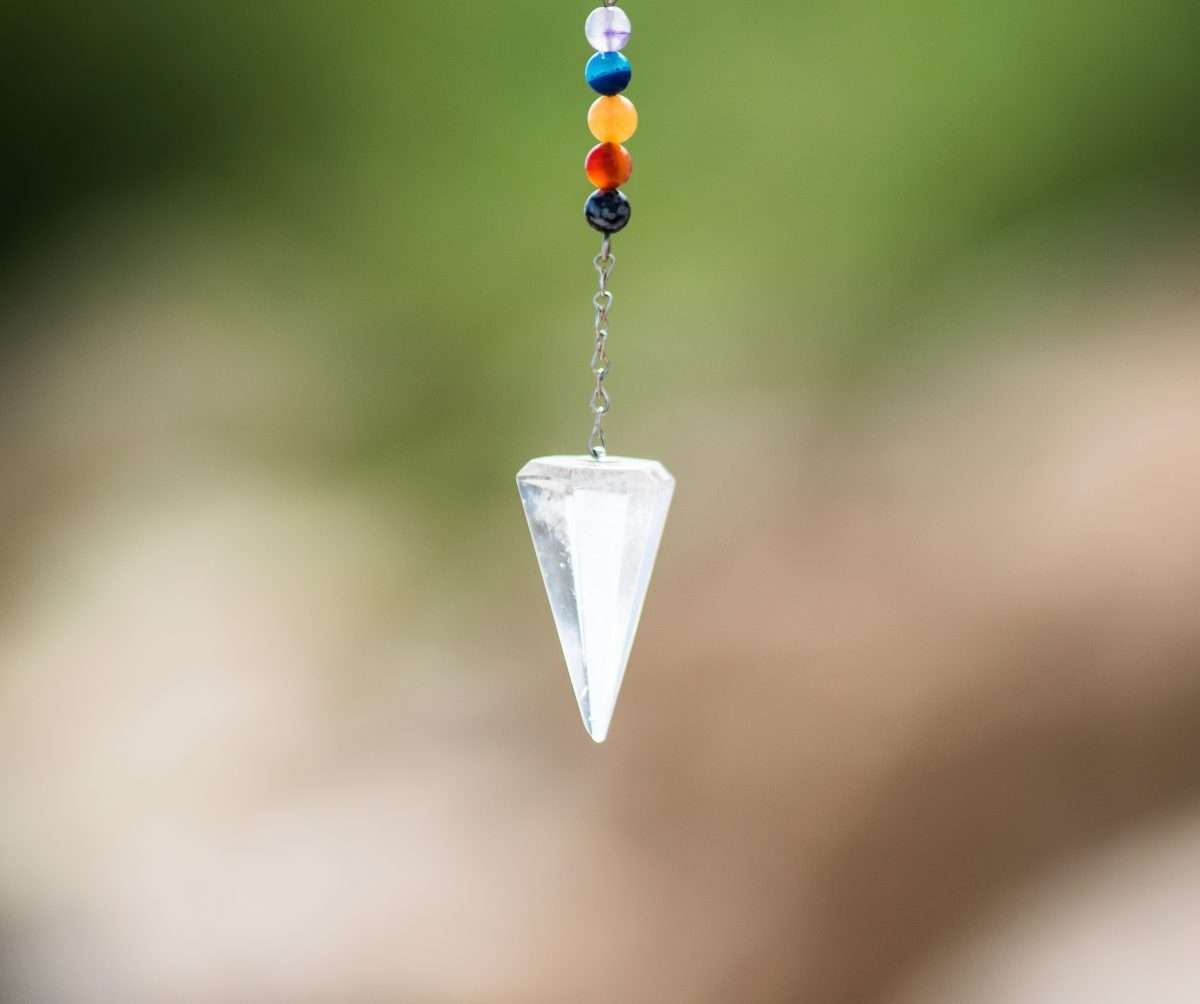 Pendulum Class: Dowsing & Chakra Reading
In this class, you will learn the basics of the 7 main chakras, your personal energetic road map to enlightenment, and how to assess the flow of each chakra using a pendulum. Knowing the health of each chakra will inform you of how one is managing their energy in the 7 areas of the body and 7 levels of consciousness that impacts the overall health and well being of the physical, mental and emotional body. You will learn the 17 types of pendulum readings for each chakra and what each of them mean. By the end of this class you will be confident in using a pendulum and offering chakra readings for yourself, friends, family, and clients, whether you are dowsing them in-person, or remotely from anywhere in the world. 
By the end of this class you will be confident in:
The basics of the 7 Main Chakra System and what each chakra governs in the health and evolution of your body, mind and spirit

The basics of how pendulums are used and what kind of pendulums to use for dowsing chakras

The 17 main pendulum readings for each chakras and what each means for physical, mental, emotional and spiritual health in one's daily life

How to confidently dowse chakras in person and remotely for your clients from anywhere in the world

How to chart chakras for a formal reading

How to explain your readings confidently to your clients
Class Includes:
Crystal point pendulum (yours to keep)
pdf manual
Certificate upon completion
Chakra Reading Class: Dowsing Chakras with a Pendulum
Sat Oct 21
10am-5pm
with Lisa Foresman
Receive a Pendulum yours to keep
Certificate of Completion
Class limited to 8 Participants
Early Bird Discount $50 off 
Register by Fri Oct 6
Use Code: PENDULUM
Class Investment: $299
Pendulum & Dowsing Trainer: Reiki Master Lisa Foresman
Lisa Foresman is co-owner and co-creator of Enlumnia. She is an Intuitive Psychic, LMT, Reiki Master Trainer, Holographic Sound Healer, Reconnective Healer, Tarot & Oracle Card Reader and Spiritual Life Coach. Lisa Foresman is a highly experienced and intuitive Reiki Master Teacher, Licensed Massage Therapist and Continuing Education provider for TX LMT's, Holographic Sound Healer, and Co-Founder of Enlumnia along with her husband Kevin Foresman.She has gained valuable professional experience in the massage, health and wellness, and medical industry since 1998. Within this time she has attained a deep understanding and appreciation for both Western medicine and Eastern mind and body healing practices. She believes that the healer is within each individual person and that the most important journey in this lifetime is the deep knowing and care of one's own body, mind and spirit. As a massage therapist and Reiki Master, she helps her clients know themselves better through bodywork and energy work, providing the healing that is needed for their highest good.At Enlumnia, it is her commitment to support and guide her clients in their healing and spiritual growth so they can live their heart's highest truth embodying peace, love, joy and wisdom. Lisa is also a talented multi-instrumentalist, musician, singer, songwriter and producer.