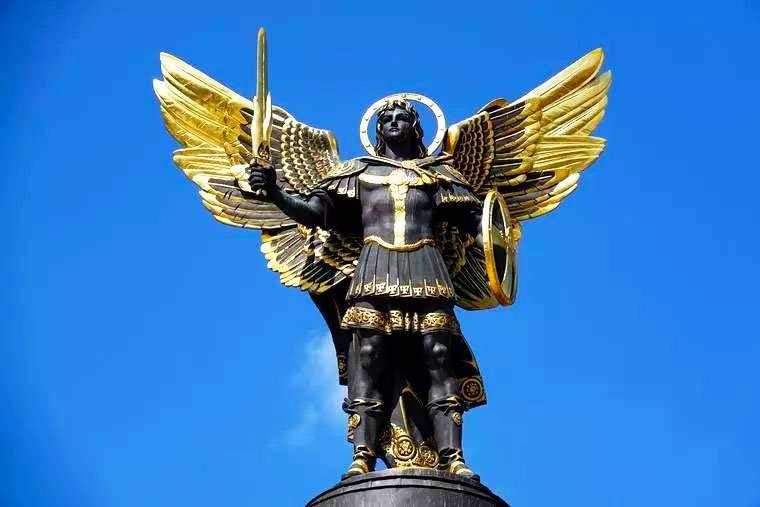 Healing with Angels and Spirit Guides Class
Do you believe in angels? Do you know or wonder if you have spirit guides? Do you know what your spirit animals are? Do you sense that spirit is trying to get your attention, but you're not sure how to connect and respond?
All of us have deep connections to many sources of spiritual guidance and wisdom. Some of this can manifest as angelic energy that represent aspects of God or Source Energy for us. We can also be guided by spirit guides, loving and compassionate energetic entities who are here to guide us through our awakening and higher spiritual path. We also can learn who our spirit animals are and what their presence means for us. "Healing with Angels & Spirit Guides" is a class to learn about our angels and spirit guides, and ways of connecting to them in order to receive healing, comfort and guidance.
Expect a combination of lecture and hands-on experiences in this fun, informative workshop facilitated by Kevin Foresman. As we explore a brief history of angels and belief in spirit guides, we'll also learn about how to receive healing and knowledge from connecting with them. You'll participate in angelic chakra balancing, angel tarot & oracle cards, shamanic spirit animal reading, guided meditation, and group spirit contact hypnosis session. Workbook included.
Saturday May 21, 10am – 5pm
Class Fee: $249
Call (214) 810-4816 for more info.
Class Facilitator: Kevin Foresman
Kevin Foresman is an energy healer, certified hypnotherapist, mindfulness meditation trainer, intuitive psychic, reconnective healing foundational practitioner, and an ordained non-denominational minister. Kevin is passionate about helping his clients self heal energetically by providing a unique combination of healing energy work and spiritual life coaching. His energy healing technique involves being a pure open conduit or channel for source energy to flow through and into the energetic field of his clients, allowing them to release emotional blocks, relieve physical pain, attain deep levels of relaxation, balance and align chakra energy centers, and access higher levels of universal wisdom and personal success. Kevin's method of energy healing is modern, direct and powerful. He also facilitates classes on mindfulness and meditation. Kevin is also an abstract fine art photographer.
Enlumnia™ provides natural healing and wellness services at the Enlumnia Energy Spa in Dallas TX. Kevin and Lisa Foresman facilitate energy healing sessions including reiki, chakra balancing, sound healing, reconnective healing, personal reconnection and distance healing. Lisa is a professional licensed massage therapist and provides signature massage, reiki massage, chakra balancing massage and sound healing massage sessions. Kevin is a hypnotist providing past life regression and spirit contact therapy. They both also provide life coaching, spiritual coaching and oracle card readings. They also teach reiki classes at all levels and meditation classes.
Enlumnia is a healing beacon of light, energy and possibility, and the name means "a state of enlightenment and illumination." Our mission is to help our clients heal naturally. Kevin and Lisa are mindful energy healers raising the consciousness of our planet through the energetic healing of life force energy within our body, mind and spirit. Book with Enlumnia today so you can relax, heal, and glow.
Enlumnia offers a variety of energy healing services. If you are new to energy healing therapy, we'd suggest you start with a Reiki session to relax and heal body, mind and spirit. If you have a lack of energy or feel unbalanced, we'd suggest a Chakra Balancing session to cleanse, heal and reboot your 7 main chakra energy centers. Both Kevin and Lisa are Holographic Sound Healers and enjoy performing relaxing sound baths and guided meditations to help you heal and relax, very powerful. If you are looking for something more advanced, we recommend Reconnective Healing, an enhanced energy healing modality and the Personal Reconnection, a two session advanced healing experience to completely restart and align your total energetic self. We also facilitate Distance Healing where you can enjoy a session at wherever you are as we send the healing energy to you. Start your healing journey today with Enlumnia by clicking on any energy healing service from the options below.