Distance Past Life Regression Online
Past Life Regression is a technique that uses hypnosis to recover memories of past lives or incarnations. Distance past life regression is typically undertaken in pursuit of a spiritual experience. Most advocates loosely adhere to beliefs about reincarnation, exploring potentially repressed memories of past lives. Past-life regression involves the subject answering a series of questions while hypnotized to reveal identity and events of past life events. Many times there is a sense of sadness or anxiety associated with these experiences. Once addressed, the energy can be balanced, released and we can move on in the current incarnation with less karmic baggage.
Distance Past Life Regression is a gentle form of hypnotherapy which takes an individual back through time to their previous lives or incarnations by accessing memories and experiences that are normally hidden in their subconscious mind. Life today is so busy and so 'noisy' that these memories are usually concealed beneath the noise of everyday thoughts. An online PLR session guides you out of the noise and into a deeply quiet and peaceful state where it's far easier to locate the memories held in your subconscious mind.
Our past life regression sessions at Enlumnia, either online or in-person, can help you to:
Reconnect with past life experiences.
Help you understand why you feel a deep connection with certain places.
Explore your past life and current Soulmate experiences.
Identify physical ailments you have, which may be remnants of past life experiences.
Explore unresolved emotions which have carried through into this lifetime, creating fears or beliefs which you have been unable to explain.
Acknowledge and embrace the key lessons learned through those lives.
Distance Past Life Regression
$349 – 3 Hrs
You'll receive a Zoom link for the session in the conformation email.
Past Life Regression 3 Pack: 15% Off
Want to take a deep dive into past lives, and save money as well? We recommend 3 sessions for you to fully explore past life karma, soulmate entanglements, multiple past life connections to the present, and to achieve even deeper levels of karmic energy healing from any traumatic episodes still resonating within your spirit today. To help facilitate this, we created this package of 3 sessions discounted by 15% just for you, a great money saving investment into your self healing, soul exploration and personal development. After purchase, you'll receive a personal promo code to use when scheduling your sessions.
Past Life Regression 3 Pack
15% Discount
$762 (Reg $897)
What happens during a Distance Past Life Regression session?
Kevin Foresman facilitates a unique hypnosis therapy session that helps with habit and behavior modification. First, you discuss the reasons for the session and your answers to questions filled out when registering for the session. Then, he gently guides you into deeper relaxation and brain wave patterns in order to recover memories of past lives or incarnations. After a relaxing induction, we visit the past lives whose karmic trauma or good karma is most affecting you now, guiding you through that life's timeline, karmic healing and recovering skills and abilities learned in that incarnation. We can ask how many past lives you have experienced, how many were on Earth versus elsewhere in the galaxy, and the general time and place of these events. Soulmate and soul family relations can potentially be addresses.
We usually visit 1-3 lives in one session, and we can only do so much during a single session, sometimes needing to visit the same lifetime(s) in future sessions to achieve complete understanding and healing. Afterwards, we briefly discuss the experience and any post-PLR physical, mental, emotional or spiritual detoxing. PLR sessions last about 2.5 – 3 hours.
It is strongly suggested to spend the rest of the day relaxing and journalling your experience which can prove to be very beneficial in days to come. Sessions are recorded in mp3 format and email to client within the week.
Kevin Foresman: Past Life Regressionist
Kevin Foresman combines his experience with energy healing, meditation and hypnosis in order to help clients overcome deep seated habitual thinking and behavior patterns. This technique is also effective at addressing past lives and their influence in our present lives in order to address past karmic events and energetic associations. He also provides hypnotherapy sessions to facilitate spirit contact between the client and spiritual influences in order to listen, learn, heal and move onward with confidence, focus and determination during this lifetime.
Kevin is an energy healer, certified hypnotherapist, mindfulness meditation trainer, intuitive psychic, reconnective healing foundational practitioner, and an ordained non-denominational minister. Kevin is passionate about helping his clients self heal energetically by providing a unique combination of healing energy work and spiritual life coaching. His energy healing technique involves being a pure open conduit or channel for source energy to flow through and into the energetic field of his clients, allowing them to release emotional blocks, relieve physical pain, attain deep levels of relaxation, balance and align chakra energy centers, and access higher levels of universal wisdom and personal success. Kevin's method of energy healing is modern, direct and powerful. He also facilitates classes on mindfulness and meditation. Kevin is also an abstract fine art photographer at SeeUnSeeN.com.
Past Lives Readers, Past Life Regression Hypnosis Pioneers
These are my heroes, past life regression pioneers and my major personal influences past and present. Due to their labor, toil and example, these amazing therapists have made it possible for me to fulfill my spiritual destiny or dharma as a Past Life Repression Hypnotist in this lifetime.
Edgar Cayce was an American clairvoyant who channeled his higher self while asleep in a trance-like state. His words were recorded by his friend Al Layne, his wife, Gertrude Evans, and later by his secretary, Gladys Davis Turner. During the sessions, Cayce would answer questions on a variety of subjects like healing, reincarnation, dreams, the afterlife, past lives, nutrition, Atlantis and future events. As a devout Christian and Sunday school teacher, Cayce's readings were often criticized as demonic by his religious colleagues. Cayce, in contrast, believed that it was his subconscious mind exploring the dream realm where he believed all minds were timelessly connected. A biographer gave him the nickname The Sleeping Prophet.
Delores Cannon's career as a hypnotherapist specializing in past life regression spanned almost 50 years and took her on an incredible journey along countless fascinating destinations. As the range of topics her work covers and sheer volume of original material she had produced places her in a category of her own, this section has been provided to give you insight into each stage of her career and how it has progressed over the years. Read about her early days in hypnotherapy when she first discovered reincarnation, learn how she developed and refined her own unique method of hypnosis known as Quantum Healing Hypnosis Technique® (QHHT®), discover all the captivating areas of research she had explored on her path.
Richard, or Dick Sutphen as he was known to most, was the hypnosis master who taught me the basics of hypnosis and past life regression. Dick was a psychic researcher, past-life therapist, prolific author and speaker. He began his career offering his metaphysical seminars in the late sixties around Phoenix, Scottsdale, and Sedona, Arizona, and since then over 250,000 people have attended one of his Sutphen Seminars, retreats, or workshops. He authored 65 books, including the million-copy bestseller, You Were Born Again To Be Together, and he was the first person to put hypnosis programming on tape for sale, creating over 900 audio products between 1976 and 2011. Dick appeared on hundreds of radio and tv shows including Phil Donahue, Good Morning America, and Tom Snyder's Tomorrow Show—where he conducted the first televised past-life regression. He also spoke regularly at festivals and professional organizations, bringing his wisdom to hundreds of thousands of faithful followers of his works. A leader in the field pf hypnosis, Dick was honored with many awards throughout his career, including his honorary life-time membership to the International Hypnosis Federation and the Lifetime Achievement Humanitarian Award presented by the Hypnotherapy Academy in May 2019. You'll notice his review and highly sought after recommendation on some of the books written by Dr Brian Weiss and Dr Michael Newton.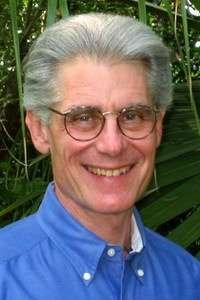 Dr Brian Weiss
As a traditional psychotherapist, Dr. Brian Weiss was astonished and skeptical when one of his patients began recalling past-life traumas that seemed to hold the key to her recurring nightmares and anxiety attacks. His skepticism was eroded, however, when she began to channel messages from "the space between lives," which contained remarkable revelations about Dr. Weiss's family and his dead son. Using past-life therapy, he was able to cure the patient and embark on a new, more meaningful phase of his own career, which he wrote about in his famous book, "Many Lives, Many Masters." A graduate of Columbia University and Yale Medical School, Brian L. Weiss M.D. is Chairman Emeritus of Psychiatry at the Mount Sinai Medical Center in Miami. Dr. Weiss conducts national and international seminars and experiential workshops as well as training programs for professionals.
Dr Newton is a highly acclaimed international spiritual past life regressionist, who discovered how to enable people to access the wisdom of the spirit world and their higher guidance while living their lives. Known as a pioneer of afterlife exploration, his dedicated research over 30 years mapped for us all insight into our  Life Between Lives as presented in his books Journey of Souls and Destiny of Souls. This knowledge has bought healing and renewed life purpose to over a million people from all walks of life. His work continues to touch the lives of individuals and communities all around the world, through the sharing of the spiritually transformative experiences of LBL wisdom,  the Michael Newton Institutes®  – LBL Training and the worldwide network of LBL Facilitators.